05 November 2008 0918 hrs (+8.00GMT) -Democrat Barack Obama took a huge step towards becoming the first black US president Tuesday. Losing Pennsylvania and Ohio is a major blow for McCain, who had criss-crossed both states in recent weeks in an effort to strike upsets in the major battlegrounds. Republican White House hopeful John McCain on Tuesday conceded defeat to Democrat Barack Obama in the US presidential election, saying he had congratulated his opponent in a phone call. With results given in 46 states and the District of Columbia, Obama had 349 and McCain had 163 of the 270 Electoral College votes needed to win the White House.



Video-05 Nov 2008-Obama elected America's president

Video-05 Nov 2008-McCain concedes defeat in US election

05 November 2008 0828 hrs (+8.00GMT)-Opening results saw Republican John McCain winning Kentucky and Democrat Barack Obama claiming Vermont, according to first projections released by US media. The early results see underdog McCain drawing first blood with Kentucky's eight electoral votes, while Obama claimed Vermont's three electoral votes. McCain also won the state of West Virginia, taking the state's five electoral college votes, dashing Obama's hopes of putting the state into the Democrats' column. Source:CNA




John McCain and Barack Obama have a scant seven weeks to tackle major issues: retooling their campaigns for the general election, cementing their brand image and finding running mates. VIA
Refer:
Obama names Biden as running mate

From left image :John McCain, Barack Obama
The United States presidential election of 2008
, scheduled for Tuesday, November 4, 2008, will be the 56th consecutive quadrennial United States presidential election and will select the President of the United States and Vice President of the United States. The two major parties' candidates have not been officially chosen, but their presumptive nominees are John McCain, the senior United States Senator from Arizona, for the Republican Party and Barack Obama, the junior United States Senator from Illinois, for the Democratic Party. The 2008 election is particularly notable because it is the first time in US history that two sitting senators will run against each other for president. The first presidential debate between Barack Obama and John McCain September 26 at the University of Mississippi. The second debate is held October 7 at Belmont University in Nashville, Tennessee. The final presidential debate – which will cover domestic and economic policy issues — will take place October 15 at Hofstra University in Hempstead, New York
United States presidential election debates, 2008
October 15: Third & final presidential debate Hofstra University in Hempstead, New York
Video Clip:15 Oct 2008 McCain, Obama clash in final debate
The third and final presidential debate took place at Hofstra University in Hempstead, New York, and was moderated by Bob Schieffer of CBS News.
McCain's campaign has charged that Obama's association with Ayers should cause voters to question his judgment.Ayers was a founding member of the radical Weather Underground, a group that was involved in bombings in the early 1970s, including attacks on the Pentagon and the Capitol. Last weekend, while Obama was canvassing for support in Holland, Ohio, the Democratic nominee ran into a man since dubbed Joe the plumber.In that exchange "Joe" asked Obama if he believed in the American Dream -- he said he was about to buy a company that makes more than $250,000 a year and was concerned that Obama would tax him more because of it.Obama explained his tax plan in depth, saying it's better to lower taxes for Americans who make less money, so that they could afford to buy from his business. Obama countered that both he and McCain want to cut taxes, but that his plan would cut taxes for "95 percent of American families," more than McCain's plan. Most snap polls after the debate gave Obama a clear victory, as he stayed cool under a broadside of McCain attacks on his character and policies, designed to rescue the Republican's flagging campaign. In CNN's poll, 58 percent of respondents said Obama won the debate compared to 31 for McCain, with 70 percent saying Obama was more likeable. A CBS poll scored the debate 53-22 percent for the Democrat.
October 16, 2008, 6:13 pm


Tax Advice for 'Joe the Plumber'


By Catherine Rampell

Updated 10:12 a.m. on October 17.

"Joe the Plumber" — the Ohio man who played a big role in last night's presidential debate — may now have the most famous tax bill in the United States. But there are also several unknowns about that tax bill. Here, we try to lay out the biggest issues and offer some answers.

Was Joe the Plumber talking about revenue or profit when he said how much his company makes?

Joe said:

"I'm getting ready to buy a company that makes $250,000 to $280,000 a year. Your new tax plan is going to tax me more, isn't it?"

If he was talking about revenue, then Senator Obama's plans probably will not affect him. Taxes on corporations are based on profit, not on revenue, and so Senator Obama's $250,000 threshold refers to profits above $250,000. (Which Joe's company cannot be making if it is bringing in $250,000 in revenue but has even 1 cent in expenses.) Senator Obama's reply bungled this point. He said, "If your revenue is above 250, then from 250 down, your taxes are going to stay the same."

But let's assume Joe and Senator Obama really meant to refer to profit instead.

How is the company structured?

Most small business are incorporated as "S-corporations" (named after section S of the Internal Revenue Code). These companies do not pay corporate income taxes; instead, the profit is taxed on the company's shareholders' personal income tax returns. In other words, if Joe's company is an S-corporation, Joe will essentially report the company's profit as personal income, and it will be taxed at personal income tax rates.

So, assuming he does not take any deductions, Joe's taxes might go up under Senator Obama's plan, which would raise taxes on any personal income above $250,000. Only the amount above $250,000, though, would be taxed at a higher rate; tax rates on the first $250,000 remain the same or go down under Senator Obama's plan. (These rates apply to people who are married, by the way, which for the sake of simplicity I am claiming Joe to be, since the initial debate provoked by the Obama-Joe exchange was around that $250,000 cut-off for married couples.)

What if Joe's company is not an S-corporation?

Some small businesses are instead structured differently. They may be, for example, "C-corporations," named after a different section of the Internal Revenue Code.

Under this legal structure, the company pays taxes on its profits at the corporate income tax rate, not the personal income tax rate (unlike in an S-corporation). Senator Obama has not proposed to raise corporate income tax rates on businesses of this size. Therefore, the taxes Joe pays would remain unchanged. Unless, that is, he pays himself a salary of more than $250,000, or pays himself a dividend.

Joe's total tax liability may even go down, if he pays himself a salary of less than $200,000 and does not pay himself a dividend. This is because his corporate tax rate would stay the same, but the tax rate on this salary (personal income) would likely decrease under Senator Obama's plan.

How would Joe's taxes change under Senator John McCain's plan?

Under Mr. McCain's plan, it probably does not matter whether Joe's company is structured as an S-corporation or a C-corporation; in either case, Joe would likely see a tax decrease because Senator McCain's plan cuts both corporate and personal income taxes.

How relevant is Joe's company to most small businesses in America?

If Joe's company really makes over $250,000 and is an S-corporation, it might see a tax increase, but it does not reflect the majority of American small-owned businesses.

This is because most small businesses earn much less in profit. In 2009 about 35 million tax returns will report some income from small businesses, according to Roberton Williams, principal research associate at the non-partisan Tax Policy Center. Of these only about 660,000 tax units — or 1.9 percent — would see an increase under Senator Obama's tax proposal.

Joe probably overstated how much his company makes, though. According to the Bureau of Labor Statistics, the mean wage for a plumber is $47,930 per year. A plumber in the 90th percentile earns $73,500. (Joe's company is apparently a two-person company; if we assume the employees each take half of the company's profits basically in lieu of a salary, which is not necessarily the case, then the $250,000 to $280,000 profit figure means that the company is exceptionally successful.)

If Joe's business is less successful than he claims (which it probably is), then it likely won't see a tax increase under Senator Obama's plan — and in that respect, is a more relevant model for most Americans who own small businesses.

VIA


Paul Begala a Democratic strategist views that McClain has already consolidated his conservative base by picking Sarah Palin. McClain should talked more to the people in the middle class instead. McClain has won the first 30 minutes which was his best of performances. Obama gets the better of him after that.
September 26: First presidential debate (Ole Miss)
OXFORD, Mississippi,
Although the debate was planned to focus on foreign policy and national security,
Lehrer
did devote the first half of the debate to the ongoing financial crisis. McCain repeatedly referred to his experience, drawing on stories from the past. Often, he joked of his age and at one point seemed to mock his opponent. Obama tied McCain to what he characterized as Bush Administration mistakes and repeatedly laid out detailed plans. Neither McCain nor Obama broke from talking points, and neither candidate made any major gaffe
When it comes to terrorism and Iraq, voters prefer McCain over Obama. Although McCain successfully pointed out that he clearly has more experience on foreign policy issues, Obama did hold his own.As expected, Democrats declared victory, noting that Obama did not fold when the topic turned to foreign policy. Republicans claimed a win, saying that when people head to the polls November 4, they are voting for a commander in chief with experience.By and large, Friday night's showdown was probably a draw, elevating expectations for their next meeting October 7 in Nashville, Tennessee, when they take questions from an audience.
A CBS poll conducted after the debate on independent voters found that 38% felt it was a draw, 40% felt Obama had won, and 22% thought that McCain had won. Voters and analysts agreed that Obama had won on the economy, but that McCain had done better on foreign policy issues, which were the focus of the debate. However, Obama had a more substantial lead on the economy than McCain did on foreign policy. Initial CNN polling reported Obama won the debate overall by a margin of 51–38. A CBS poll of uncommitted voters shows Obama winning 39–24, with 37% of voters undecided. An estimated 52.4 million people watched the debate. Several pollsters noted in the subsequent week that the public's perception of the debate might have been influenced by John McCain not looking at his opponent during the debate, something many considered disrespectful.
Full coverage of the debates.
October 7: Second presidential debate (Nashville townhall)
Moderator Tom Brokaw of NBC opened the debate by stating that since the first debate a lot has changed in the world and for the worse. While Brokaw did not ask the initial questions, he did ask follow-up ones. When the candidates were asked who they would consider as the next Secretary of the Treasury, John McCain said that he might concur with Obama's suggestion of Berkshire Hathaway CEO Warren Buffett and then went on also to suggest former eBay president Meg Whitman. Barack Obama reiterated the mention of Buffett and said there are also many other qualified Americans. Both candidates said that it is important to choose as Treasury Secretary someone who earns the trust of the American people. The first 5 questions all were related to the economy.
The first Internet question came from a 78-year-old, as Brokaw pointed out, "child of the Depression" about sacrifices that Americans might have to make in the future. McCain responded that spending – besides defense, veterans' affairs, and certain other vital programs that he specified during the first debate – would have to be frozen.
CNN's poll conducted after the debate found that 54% of those surveyed thought that Obama had won and 30% felt McCain had won.In CBS' poll of uncommitted voters, 40% felt Obama had won, 26% thought McCain had won, and 34% said it was a tie. Debate watchers questioned thought McCain, rather than Obama, spent more time attacking his opponent, with 63 percent saying McCain went more on the attack, as opposed to just 17 percent saying Obama.Half of those polled said Obama answered questions more directly, 13 points ahead of McCain, and by a 14-point margin, debate watchers thought Obama seemed to care more about the problems of audience members who asked questions.
Live Fact Check
Second Presidential Debate: Nashville


Computers
10:01 p.m.
Obama claimed that the government had invented the computer in order to encourage scientists to communicate. He probably meant the Internet. The personal computer was invented by Apple and other private companies. IBM pioneered the mechanical punch card tabulating machines which formed the basis for the large mainframe computers.
--Michael Dobbs


Taxes
9:57 p.m.
Once again, McCain said that Obama raised taxes 94 times. This came up in the vice presidential debate, and it is a bogus charge.

Fact check.org, a non-partisan watchdog, has analyzed the charge.

Of the 94, 23 of those votes were indeed votes against proposed tax cuts. Eleven of them were increases on families earning over $1 million to help fund programs such as Head Start and school nutrition. And 53 were on non-binding budget resolutions that foresaw allowing tax cuts to expire as scheduled. Such out-year projections are meaningless, since non-binding budgets are passed each year.
Fact.check.org ruled the claim misleading.
--Glenn Kessler


Health Care
9:46 p.m.
In outlining his tax policy, John McCain boasted that he would give all American families a $5,000 tax credit to allow them to go out and buy their own health insurance. This is true but it is only part of the story. The other part, which McCain rarely mentions on the campaign trail, is that the Republican candidate has also proposed taxing employer-provided health benefits, which will wipe out most of extra income from the tax credit.
--Michael Dobbs


Oil
9:43 p.m.
Sen. McCain talked about the U.S sending "$700 billion, some of it to countries that don't like us very much." And he said, "My friends, some of this $700 billion ends up in the hands of terrorists organizations." He's talking about the U.S. imports of oil, for which the U.S. consumers send money to the countries that produce the oil.

In fact, according to the Energy Information Administration, which bills itself as offering the "official energy statistics from the U.S. government," the top producer of crude oil for import into the U.S. is Canada, not exactly a country that doesn't like us. The second largest is Saudia Arabia, another ally. And then Mexico, also a key ally.

But McCain is right that the list also includes countries like Venezuela, whose leader, Hugo Chavez, can accurately be proclaimed to be "no friend" of the U.S. And the list includes Nigeria, Iraq, Angola, Brazil, Algeria, Ecuador, Russa, Colombia, Azerbaijan, Kuwait and Chad.

It is not possible to know how much of the money that flows into some of those countries ends up in the hands of terrorists organizations.
--Michael D. Shear


Boeing Contract
9:33 p.m.
McCain took credit for his crusade to block a new contract for Boeing for a new fleet of midair refueling tankers. He said he saved taxpayers more than $6 billion while launching a Senate probe that found cozy relations between Pentagon officials and Boeing executives.

But the GAO found significant problems in the rebidding of the new contract, which had awarded the contract to a partnership between Northrup Grumman and the European firm EADS.

"This shows how a sort of naive crusade for good government can actually backfire," Loren Thompson, of the Lexington Institute, a defense think tank, told Newsweek.
--Glenn Kessler


Earmarks
9:28 p.m.
McCain continues to make an issue out of earmarks, which are only a small part of the overall federal budget. The big ticket items are entitlement programs, such as Medicare and Medicaid, and defense spending, which together represent much of the federal budget; earmarks are just $16 billion out of a more than a $2 trillion budget.
--Glenn Kessler


Fannie Mae and Freddie Mac
9:24 p.m.
Sen. McCain claimed that Sen. Obama was the second-highest recipient of money from Fannie Mae and Freddie Mac "in history." In fact, according to the OpenSecrets.Org site, which tracks political contributions, Obama was third among senators in receiving contributions from the two mortgage giants during the period of 1989 to 2008.

Having received $105,849, he falls behind Sen. John Kerry (D-Mass.) and Sen. Christoper Dodd (D-Conn.) in third place, not second. And it's unclear where McCain bases his claim that Obama is second "in history" since the sites that track these contributions don't use that kind of duration.
--Michael D. Shear


Please join the Fact Checker and Friends for live truth squadding of the second presidential debate from Belmont University in Nashville. Fact Checker Michael Dobbs will be joined by diplomatic reporter Glenn Kessler, White House correspondent Michael Abramowitz, Campaign reporter Michael Shear, and researcher Alice Crites. The Fact Check team will analyze statements by the two candidates for accuracy and exaggeration.

Readers are invited to flag errors and misleading claims by either of the candidates by contributing to the online discussion. You can also use the "Contact the Fact Checker" tool to contact us privately with statements that you think deserve to be checked out.

The 90-minute debate will be in the format of a townhall meeting, so it is likely to cover a wide range of subjects, from the economic meltdown to the war in Iraq to presidential character questiions. Since this is a live Fact Check, we will dispense with Pinocchio awards this evening, and focus on giving you a quick guide on the truthfulness or otherwise of the candidates' claims. Read entire transcript of debate
VIA

*The Economist Print Edition June 7th 2008
America at its best.
The primaries have left the United States with a decent choice; now it needs a proper debate about policies.
Jim Lehrer of PBS's The NewsHour will moderate the first presidential debate between Barack Obama and John McCain September 26 at the University of Mississippi. The faceoff will focus on foreign policy and national security issues.Thursday's announcement laid out the debate format: each candidate will get two minutes to respond to a question, followed by an open discussion for another five minutes.
The second debate, moderated by NBC's Tom Brokaw, will be held October 7 at Belmont University in Nashville, Tennessee. The format will be town-hall style; all questions will come from members of the audience or queries sent in over the Internet. The final presidential debate – which will cover domestic and economic policy issues — will take place October 15 at Hofstra University in Hempstead, New York. CBS Face the Nation host Bob Schieffer will moderate. VIA
*The Economist Print Edition August 30th 2008
Bring back the real McCain
The Republican candidate is fighting hard, but he needs to do more to separate himself from George Bush
Video: 05/09/2008 Sen. John McCain's acceptance speech to the Republican National Convention.
(CNN) -- Sen. John McCain spoke to the Republican National Convention on Thursday night. Here is the text of that speech:
Sen. John McCain says the "do nothing" Washington crowd is in for a change.

Sen. John McCain says the "do nothing" Washington crowd is in for a change.

McCain: Thank you. Thank you all very much. Thank you.

Tonight, I have a privilege given few Americans: the privilege of accepting our party's nomination for president of the United States.

Thank you. Thanks. And I accept it with...

Thank you. I -- and I accept it with gratitude, humility, and confidence.

In my life, no success has come without a good fight, and this nomination wasn't any different. That's a tribute to the candidates who opposed me and their supporters. They're leaders of great ability who love our country and wish to lead it to better days. Their support is an honor that I won't forget.

I'm grateful to the president of the United States for leading us in these dark days following the worst attack in American history.


The worst attack on American soil in our history and keeping us safe from another attack that many -- many thought was inevitable.

And to the first lady...

And to the first lady, Laura Bush, a model of grace and kindness in public and in private.

And I'm grateful to the 41st president and his bride of 63 years for their outstanding example...

... for their outstanding example of honorable service to our country.

As always, I'm indebted to my wife, Cindy, and my seven children. You know, the pleasures of family life can seem like a brief holiday from the crowded calendar of our nation's business. But I have treasured them all the more and can't imagine a life without the happiness that you've given me.

You know, Cindy said a lot of nice things about me tonight. But, in truth, she's more my inspiration than I am hers.

Her concern for those less blessed than we are -- victims of land mines, children born in poverty, with birth defects -- shows the measure of her humanity. And I know that she will make a great first lady.

My friends, when I was growing up, my father was often at sea, and the job of raising my brother, sister and me would fall to my mother alone. Roberta McCain gave us her love of life, her deep interest in the world, her strength, and her belief that we're all meant to use our opportunities to make ourselves useful to our country.

I wouldn't be here tonight but for the strength of her character.

And she doesn't want me to say this, but she's 96 years young.

My heartfelt thanks to all of you who helped me win this nomination and stood by me when the odds were long. I won't let you down.

I won't let you down. I won't let you down.

To Americans who have yet to decide who to vote for, thank you for your consideration and the opportunity to win your trust. I intend to earn it.

And, finally, a word to Sen. Obama and his supporters. We'll go at it -- we'll go at it over the next two months -- you know that's the nature of this business -- and there are big differences between us. But you have my respect and my admiration.

Despite our differences, much more unites us than divides us. We are fellow Americans, and that's an association that means more to me than any other.

We're dedicated to the proposition that all people are created equal and endowed by our creator with inalienable rights. No country -- no country ever had a greater cause than that. And I wouldn't be an American worthy of the name if I didn't honor Sen. Obama and his supporters for their achievement.

But let there be no doubt, my friends: We're going to win this election.

And after we've won, we're going to reach out our hand to any willing patriot, make this government start working for you again, and get this country back on the road to prosperity and peace.

I know these are tough times for many of you. You're worried about...

Please, please, please. My friends, my dear friends, please. Please don't be diverted by the ground noise and the static.

You know, I'm going to talk about it some more. But Americans want us to stop yelling at each other, OK?

These are tough times for many of you. You're worried about keeping your job or finding a new one, and you're struggling to put food on the table and stay in your home.

All you've ever asked of your government is to stand on your side and not in your way. And that's what I intend to do: stand on your side and fight for your future.

And I've found just the right partner to help me shake up Washington, Gov. Sarah...

Gov. Sarah Palin of the great state of Alaska.

And I want to thank everyone here and all over America for the tremendous, wonderful, warm reception you gave her last night. Thank you so much. She deserves it. What a great beginning.

You know, she has an executive experience and a real record of accomplishment. She's tackled tough problems, like energy independence and corruption. She's balanced a budget, cut taxes, and she's taken on the special interests.

She's reached across the aisle and asked Republicans, Democrats, and independents to serve in her administration. She's the wonderful mother of five children.

She's -- she's helped run a small business. She's worked with her hands and knows -- and knows what it's like to worry about mortgage payments, and health care, and the cost of gasoline and groceries.

She knows where she comes from, and she knows who she works for. She stands up for what's right, and she doesn't let anyone tell her to sit down.

I'm very proud to have introduced our next vice president to the country, but I can't wait until I introduce her to Washington.

And let me just offer an advance warning to the old, big-spending, do-nothing, me first, country second crowd: Change is coming.

I'm not -- I'm not in the habit of breaking my promises to my country, and neither is Gov. Palin. And when we tell you we're going to change Washington and stop leaving our country's problems for some unluckier generation to fix, you can count on it.

And we've...

We've got a record of doing just that, and the strength, experience, judgment, and backbone to keep our word to you.

You well know I've been called a maverick, someone who...

... someone who marches to the beat of his own drum. Sometimes it's meant as a compliment; sometimes it's not. What it really means is I understand who I work for. I don't work for a party. I don't work for a special interest. I don't work for myself. I work for you.

I've fought corruption, and it didn't matter if the culprits were Democrats or Republicans. They violated their public trust, and they had to be held accountable.

I've fought the big spenders...

I've fought the big spenders in both parties, who waste your money on things you neither need nor want, and the first big-spending pork-barrel earmark bill that comes across my desk, I will veto it. I will make them famous, and you will know their names. You will know their names.

We're not going to allow that while you struggle to buy groceries, fill your gas tank, and make your mortgage payment. I've fought to get million-dollar checks out of our elections. I've fought lobbyists who stole from Indian tribes. I've fought crooked deals in the Pentagon. I've fought tobacco companies and trial lawyers, drug companies and union bosses.

I've fought for the right strategy and more troops in Iraq when it wasn't the popular thing to do.

And when the pundits said -- when the pundits said my campaign was finished, I said I'd rather lose an election than see my country lose a war.

And thanks -- thanks to the leadership of a brilliant general, David Petraeus, and the brave men and women he has the honor to command...

... that -- that strategy succeeded, and it rescued us from a defeat that would have demoralized our military, risked a wider war, and threatened the security of all Americans.

I don't mind a good fight. For reasons known only to God, I've had quite a few tough ones in my life. But I learned an important lesson along the way: In the end, it matters less that you can fight. What you fight for is the real test.

I fight for Americans. I fight for you. I fight for Bill and Sue Nebe from Farmington Hills, Michigan, who lost...

... lost their real estate investments in the bad housing market. Bill got a temporary job after he was out of work for seven months. Sue works three jobs to help pay the bills.

I fight for Jake and Toni Wimmer of Franklin County, Pennsylvania. Jake...

Jake works on a loading dock, coaches Little League, and raises money for the mentally and physically disabled. Toni is a schoolteacher, working toward her master's degree. They have two sons. The youngest, Luke, has been diagnosed with autism. Their lives should matter to the people they elect to office. And they matter to me. And they matter to you.

I fight for the family of Matthew Stanley of Wolfeboro, New Hampshire.

Matthew died serving our country in Iraq. I wear his bracelet and think of him every day. I intend to honor their sacrifice by making sure the country their son loved so well and never returned to remains safe from its enemies.

I fight to restore the pride and principles of our party. We were elected to change Washington, and we let Washington change us.

We lost -- we lost the trust of the American people when some Republicans gave in to the temptations of corruption. We lost their trust when rather than reform government, both parties made it bigger.

We lost their trust when instead of freeing ourselves from a dangerous dependence on foreign oil, both parties -- and Sen. Obama -- passed another corporate welfare bill for oil companies. We lost their trust when we valued our power over our principles.

We're going to change that.

We're going to recover the people's trust by standing up again to the values Americans admire. The party of Lincoln, Roosevelt and Reagan is going to get back to basics.

In this country, we believe everyone has something to contribute and deserves the opportunity to reach their God-given potential, from the boy whose descendents arrived on the Mayflower to the Latina daughter of migrant workers. We're all God's children, and we're all Americans.

We believe -- we believe in low taxes, spending discipline, and open markets. We believe in rewarding hard work and risk-takers and letting people keep the fruits of their labor.

We believe...

We believe -- we believe in a strong defense, work, faith, service, a culture of life...

... personal responsibility, the rule of law, and judges who dispense justice impartially and don't legislate from the bench.

We believe in the values of families, neighborhoods, and communities. We believe in a government that unleashes the creativity and initiative of Americans, government that doesn't make your choices for you, but works to make sure you have more choices to make for yourself.

I will keep taxes low and cut them where I can. My opponent will raise them. I will open...

I will open new markets to our goods and services. My opponent will close them.

I will cut government spending. He will increase it.

My tax cuts will create jobs; his tax increases will eliminate them.

My health care plan will make it easier for more Americans to find and keep good health care insurance. His plan will force small businesses to cut jobs, reduce wages, and force families into a government-run health care system where a bureaucrat... where a bureaucrat stands between you and your doctor.

We all know that keeping taxes low helps small businesses grow and create new jobs. Cutting the second-highest business tax rate in the world will help American companies compete and keep jobs from going overseas.

Doubling the child tax exemption from $3,500 to $7,000 will improve the lives of millions of American families.

Reducing government spending and getting rid of failed programs will let you keep more of your own money to save, spend, and invest as you see fit.

Opening new markets and preparing workers to compete in the world economy is essential to our future prosperity.

I know some of you have been left behind in the changing economy, and it often sees that your government hasn't even noticed. Government assistance for the unemployed workers was designed for the economy of the 1950s. That's going to change on my watch.

Now, my opponent promises to bring back old jobs by wishing away the global economy. We're going to help workers who've lost a job that won't come back find a new one that won't go away.

We will prepare them for the jobs of day -- of today. We will use our community colleges to help train people for new opportunities in their communities.

For workers in industries -- for workers in industries that have been hard-hit, we'll help make up part of the difference in wages between their old job and a temporary, lower paid one, while they receive re-training that will help them find secure new employment at a decent wage.

Education -- education is the civil rights issue of this century.

Equal access to public education has been gained, but what is the value of access to a failing school? We need...

We need to shake up failed school bureaucracies with competition, empower parents with choice.

Let's remove barriers to qualified instructors, attract and reward good teachers, and help bad teachers find another line of work.

When a public school fails to meet its obligations to students, parent -- when it fails to meet its obligations to students, parents deserve a choice in the education of their children. And I intend to give it to them.

Some may choose a better public school. Some may choose a private one. Many will choose a charter school. But they will have the choice, and their children will have that opportunity.

Sen. Obama wants our schools to answer to unions and entrenched bureaucrats. I want schools to answer to parents and students.

And when I'm president, they will.

My fellow Americans, when I'm president, we're going to embark on the most ambitious national project in decades.

We're going to stop sending $700 billion a year to countries that don't like us very much, and some of that money...

We'll attack -- we'll attack the problem on every front. We'll produce more energy at home. We will drill new wells off-shore, and we'll drill them now. We'll drill them now.

We'll -- we'll -- my friends, we'll build more nuclear power plants. We'll develop clean-coal technology. We'll increase the use of wind, tide, solar, and natural gas. We'll encourage the development and use of flex-fuel, hybrid and electric automobiles.

Sen. Obama thinks we can achieve energy independence without more drilling and without more nuclear power. But Americans know better than that.

We must use all resources and develop all technologies necessary to rescue our economy from the damage caused by rising oil prices and restore the health of our planet.

My friends...

... it's an ambitious plan, but Americans are ambitious by nature, and we've faced greater challenges. It's time for us to show the world again how Americans lead.

This great national cause will create millions of new jobs, many in industries that will be the engine of our future prosperity, jobs that will be there when your children enter the workforce.

Today -- today, the prospect of a better world remains within our reach. But we must see the threats to peace and liberty in our time clearly and face them as Americans before us did: with confidence, wisdom, and resolve.

We have dealt...

We have dealt a serious blow to Al Qaeda in recent years, but they're not defeated, and they'll strike us again, if they can. Iran remains the chief state sponsor of terrorism and is on the path to acquiring nuclear weapons.

Russia's leaders, rich with oil wealth and corrupt with power, have rejected democratic ideals and the obligations of a responsible power. They invaded a small, democratic neighbor to gain more control over the world's oil supply, intimidate other neighbors, and further their ambitions of re-assembling the Russian empire.

And the brave people of Georgia need our solidarity and our prayers.

As president, I'll work to establish good relations with Russia so that we need not fear a return to the Cold War. But we can't turn a blind eye to aggression and international lawlessness that threatens the peace and stability of the world and the security of the American people.

We face many dangerous threats in this dangerous world, but I'm not afraid of them. I'm prepared for them.

I know how the military works, what it can do, what it can do better, and what it shouldn't do. I know how the world works. I know the good and the evil in it.

I know how to work with leaders who share our dreams of a freer, safer and more prosperous world, and how to stand up to those who don't.

I know how to secure the peace.

My friends, when I was 5 years old, a car pulled up in front of our house. A Navy officer rolled down the window and shouted at my father that the Japanese had bombed Pearl Harbor. I rarely saw my father again for four years.

My grandfather came home from that same war exhausted from the burdens he had borne and died the next day.

In Vietnam, where I formed the closest friendships of my life, some of those friends never came home with me.

I hate war. It's terrible beyond imagination.

I'm running for president to keep the country I love safe and prevent other families from risking their loved ones in war as my family has. I will draw on all my experience with the world and its leaders, and all the tools at our disposal -- diplomatic, economic, military, and the power of our ideals -- to build the foundations for a stable and enduring peace.

In America, we change things that need to be changed. Each generation makes its contribution to our greatness. The work that is ours to do is plainly before us; we don't need to search for it.

We need to change the way government does almost everything: from the way we protect our security to the way we compete in the world economy; from the way we respond to disasters to the way we fuel our transportation network; from the way we train our workers to the way we educate our children.

All these functions of government were designed before the rise of the global economy, the information technology revolution, and the end of the Cold War. We have to catch up to history, and we have to change the way we do business in Washington.

The -- the constant partisan rancor that stops us from solving these problems isn't a cause. It's a symptom. It's what happens when people go to Washington to work for themselves and not for you.

Again and again -- again and again, I've worked with members of both parties to fix problems that need to be fixed. That's how I will govern as president. I will reach out my hand to anyone to help me get this country moving again.

My friends...

... I have that record and the scars to prove it. Sen. Obama does not.

Instead -- instead of rejecting good ideas because we didn't think of them first, let's use the best ideas from both sides. Instead of fighting over who gets the credit, let's try sharing it.

This amazing country...

This amazing country can do anything we put our minds to. I'll ask Democrats and Independents to serve with me. And my administration will set a new standard for transparency and accountability.

We're...

We're going to finally start getting things done for the people who are counting on us, and I won't care who gets the credit.

My friends, I've been an imperfect servant of my country for many years. But I've been her servant first, last, and always. And I've never...

I've never lived a day, in good times or bad, that I didn't thank God for the privilege.

Long ago, something unusual happened to me that taught me the most valuable lesson of my life. I was blessed by misfortune. I mean that sincerely. I was blessed because I served in the company of heroes and I witnessed a thousand acts of courage, and compassion, and love.

On an October morning, in the Gulf of Tonkin, I prepared for my 23rd mission over North Vietnam. I hadn't any worry I wouldn't come back safe and sound. I thought I was tougher than anyone. I was pretty independent then, too.

I liked to bend a few rules and pick a few fights for the fun of it. But I did it for my own pleasure, my own pride. I didn't think there was a cause that was more important than me.

Then I found myself falling toward the middle of a small lake in the city of Hanoi, with two broken arms, a broken leg, and an angry crowd waiting to greet me.

I was dumped in a dark cell and left to die. I didn't feel so tough anymore.

When they discovered my father was an admiral, they took me to a hospital. They couldn't set my bones properly, so they just slapped a cast on me. And when I didn't get better and was down to about a hundred pounds, they put me in a cell with two other Americans.

I couldn't do anything. I couldn't even feed myself. They did it for me. I was beginning to learn the limits of my selfish independence. Those men saved my life.

I was in solitary confinement when my captors offered to release me. I knew why. If I went home, they would use it as propaganda to demoralize my fellow prisoners.

Our code said we could only go home in the order of our capture, and there were men who had been shot down long before me. I thought about it, though. I wasn't in great shape, and I missed everything about America, but I turned it down.

A lot of prisoners had it much worse...

A lot of -- a lot of prisoners had it a lot worse than I did. I'd been mistreated before, but not as badly as many others. I always liked to strut a little after I'd been roughed up to show the other guys I was tough enough to take it.

But after I turned down their offer, they worked me over harder than they ever had before, for a long time, and they broke me.

When they brought me back to my cell, I was hurt and ashamed, and I didn't know how I could face my fellow prisoners. The good man in the cell next door to me, my friend, Bob Craner, saved me.

Through taps on a wall, he told me I had fought as hard as I could. No man can always stand alone. And then he told me to get back up and fight again for my country and for the men I had the honor to serve with, because every day they fought for me.

I fell in love with my country when I was a prisoner in someone else's. I loved it not just for the many comforts of life here. I loved it for its decency, for its faith in the wisdom, justice, and goodness of its people.

I loved it because it was not just a place, but an idea, a cause worth fighting for. I was never the same again; I wasn't my own man anymore; I was my country's.

I'm not running for president because I think I'm blessed with such personal greatness that history has anointed me to save our country in its hour of need.

My country saved me. My country saved me, and I cannot forget it. And I will fight for her for as long as I draw breath, so help me God.

My friends, if you find faults with our country, make it a better one. If you're disappointed with the mistakes of government, join its ranks and work to correct them. Enlist...

Enlist in our Armed Forces. Become a teacher. Enter the ministry. Run for public office. Feed a hungry child. Teach an -- an illiterate adult to read. Comfort the afflicted. Defend the rights of the oppressed.

Our country will be the better, and you will be the happier, because nothing brings greater happiness in life than to serve a cause greater than yourself.

I'm going to fight for my cause every day as your president. I'm going to fight to make sure every American has every reason to thank God, as I thank him, that I'm an American, a proud citizen of the greatest country on Earth. And with hard work -- with hard work, strong faith, and a little courage, great things are always within our reach.

Fight with me. Fight with me.

Fight for what's right for our country. Fight for the ideals and character of a free people.

Fight for our children's future. Fight for justice and opportunity for all.

Stand up to defend our country from its enemies. Stand up for each other, for beautiful, blessed, bountiful America.

Stand up, stand up, stand up and fight.

Nothing is inevitable here. We're Americans, and we never give up.

We never quit.
advertisement

We never hide from history. We make history.

Thank you, and God bless you, and God bless America.

05/09/2008 Analysis: McCain sincere, short on answers From Bill Schneider
CNN Senior Political Analyst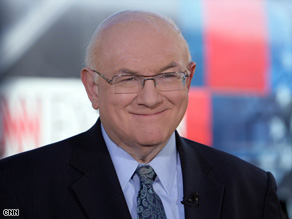 Senior Political Analyst Bill Schneider says John McCain's tribute to President Bush was risky.


The real audience this evening to watch the Arizona senator accept the Republican Party's presidential nomination was the independents at home looking for a reason to vote for him. He didn't talk much at all about divisive social issues: a brief reference to his support for life, no talk of gay issues, a brief reference to judges that don't legislate from the bench but no extended focus on social issues.

The most important thing McCain had to do tonight was to demonstrate that he knows the pain and anxiety Americans are going through right now and that he has a plan to address that. Nobody doubts he's a hero, as the many tributes throughout the convention were meant to highlight, but what they want to know is what he's going to do to fix the economy.He lacks basis for using the issue with critiques on Barack Obama, who holds the advantage on the issue, that Obama wants to raise taxes wishing away the global economy.

So far, at least, the essence of his economic plan is to stop government spending, an arguable proposition for economic growth, but it's the most concrete economic plan he's provided: stop government overspending and rescue the economy. Democrats has doubts on his methods but a lot of people believe it.

The second element of his economic plan is to cut taxes. Cutting taxes and keeping government spending low are the foundation of Republican economics: Reaganomics. Is that an economic rescue program which people feel that their economic problems are caused by government spending and high taxes? With it & the Iraq issue has really receded in importance since 2006 and in this campaign.

Iraq did take center stage in one respect Thursday night as anti-war protesters from Code Pink who managed to make it into the arena interrupted McCain at several points. Sen. John McCain did his best to short-circuit it by telling the audience to ignore the "static," "Americans want us to stop shouting at each other."

Still when McCain ended with his biggest themes: sacrifice and patriotism which was intended to be stirring, but whether the call to "fight" turns off a lot of voters is another thing. People really are tired of fighting.

His simple and sincere speech, avoiding most divisive social issues gave testimony to his character but it did not seem to answer the question, "What are you going to do about the nation's terrible economic problems?"

His answers seemed very much part of the past: cut spending, cut taxes. He really needs to find a new and bolder economic plan.

He tried to claim some of Obama's major campaign themes Thursday: unity and change. But when McCain talks about change, he talks about changing Washington. When the Democrats talk about change, they're talking about changing the way things are going in the country.

Choosing between two policies, the writer thinks Obama has the edge being newer, smarter and fresher. Choosing between two men, the voters will probably choose McCain.

VIA

Republican White House hopeful John McCain has named Alaska Governor Sarah Palin as
his running-mate on 29 Aug 2008.The choice of Palin, a 44-year-old mother of five with virtually no national political experience, marks a huge risk by McCain, and a blatant bid to win over disgruntled supporters of failed Democratic presidential candidate Hillary Clinton. If McCain were elected in the November 4 presidential election, the choice of Palin as a running mate would make her the first woman vice president in the United States.
03 Sept. 2008 Sarah Palin RNC Acceptance Speech video
Mr. Chairman, delegates, and fellow citizens: I am honored to be considered for the nomination for Vice President of the United States... I accept the call to help our nominee for president to serve and defend America. I accept the challenge of a tough fight in this election... against confident opponents ... at a crucial hour for our country
September 4, 2008 Democrats accused Republican vice presidential candidate Sarah Palin of mirroring "divisive" attacks by President Bush Wednesday night and said showed she wasn't qualified to be on the ticket.Barack Obama's campaign said Sarah Palin's speech sounded just like George W. Bush. Barack Obama's campaign said Sarah Palin's speech sounded just like George W. Bush. "The speech that [Alaska] Gov. Palin made was well delivered, but it was written by George Bush's speechwriter and sounds exactly like the same divisive, partisan attacks we've heard from George Bush for the last eight years," said Bill Burton, the campaign spokesman for Sen. Barack Obama. "If Gov. Palin and John McCain want to define 'change' as voting with George Bush 90 percent of the time, that's their choice, but we don't think the American people are ready to take a 10 percent chance on change."

*The Economist Print Edition August 23rd 2008
The hard road ahead
Barack Obama still has a lot todo
Aug. 28 - Barack Obama delivered his acceptance speech before a packed stadium at the democratic presidential nominee in Denver, Colorado, promising to reverse economic failures of the past eight years and restore America's reputation in the world.

September 3, 2008 (CNN) -- Democratic presidential candidate Barack Obama spoke to the Democratic National Convention on Thursday. Here is the text of that speech:


Barack Obama: To Chairman Dean and my great friend Dick Durbin; and to all my fellow citizens of this great nation.

With profound gratitude and great humility, I accept your nomination for presidency of the United States.

Let me express my thanks to the historic slate of candidates who accompanied me on this journey, and especially the one who traveled the farthest -- a champion for working Americans and an inspiration to my daughters and yours -- Hillary Rodham Clinton. To President Bill Clinton, who made last night the case for change as only he can make it; to Ted Kennedy, who embodies the spirit of service; and to the next vice president of the United States, Joe Biden, I thank you. I am grateful to finish this journey with one of the finest statesmen of our time, a man at ease with everyone from world leaders to the conductors on the Amtrak train he still takes home every night.

To the love of my life, our next first lady, Michelle Obama, and to Malia and Sasha -- I love you so much, and I'm so proud of you.

Four years ago, I stood before you and told you my story -- of the brief union between a young man from Kenya and a young woman from Kansas who weren't well off or well-known, but shared a belief that in America, their son could achieve whatever he put his mind to.

It is that promise that has always set this country apart -- that through hard work and sacrifice, each of us can pursue our individual dreams but still come together as one American family, to ensure that the next generation can pursue their dreams as well.


That's why I stand here tonight. Because for 232 years, at each moment when that promise was in jeopardy, ordinary men and women -- students and soldiers, farmers and teachers, nurses and janitors -- found the courage to keep it alive.

We meet at one of those defining moments -- a moment when our nation is at war, our economy is in turmoil, and the American promise has been threatened once more.

Tonight, more Americans are out of work and more are working harder for less. More of you have lost your homes and even more are watching your home values plummet. More of you have cars you can't afford to drive, credit card bills you can't afford to pay, and tuition that's beyond your reach.

These challenges are not all of government's making. But the failure to respond is a direct result of a broken politics in Washington and the failed policies of George W. Bush.

America, we are better than these last eight years. We are a better country than this.

This country is more decent than one where a woman in Ohio, on the brink of retirement, finds herself one illness away from disaster after a lifetime of hard work.

We're a better country than one where a man in Indiana has to pack up the equipment he's worked on for 20 years and watch it shipped off to China, and then chokes up as he explains how he felt like a failure when he went home to tell his family the news.

We are more compassionate than a government that lets veterans sleep on our streets and families slide into poverty; that sits on its hands while a major American city drowns before our eyes.

Tonight, I say to the people of America, to Democrats and Republicans and independents across this great land -- enough! This moment -- this election -- is our chance to keep, in the 21st century, the American promise alive. Because next week, in Minnesota, the same party that brought you two terms of George Bush and Dick Cheney will ask this country for a third. And we are here because we love this country too much to let the next four years look just like the last eight. On November 4, we must stand up and say: "Eight is enough."

Now let there be no doubt. The Republican nominee, John McCain, has worn the uniform of our country with bravery and distinction, and for that we owe him our gratitude and our respect. And next week, we'll also hear about those occasions when he's broken with his party as evidence that he can deliver the change that we need.

But the record's clear: John McCain has voted with George Bush 90 percent of the time. Sen. McCain likes to talk about judgment, but really, what does it say about your judgment when you think George Bush has been right more than 90 percent of the time? I don't know about you, but I'm not ready to take a 10 percent chance on change.

The truth is, on issue after issue that would make a difference in your lives -- on health care and education and the economy -- Sen. McCain has been anything but independent. He said that our economy has made "great progress" under this president. He said that the fundamentals of the economy are strong. And when one of his chief advisers -- the man who wrote his economic plan -- was talking about the anxieties that Americans are feeling, he said that we were just suffering from a "mental recession," and that we've become, and I quote, "a nation of whiners."

A nation of whiners? Tell that to the proud autoworkers at a Michigan plant who, after they found out it was closing, kept showing up every day and working as hard as ever, because they knew there were people who counted on the brakes that they made. Tell that to the military families who shoulder their burdens silently as they watch their loved ones leave for their third or fourth or fifth tour of duty. These are not whiners. They work hard and they give back and they keep going without complaint. These are the Americans I know.

Now, I don't believe that Sen. McCain doesn't care what's going on in the lives of Americans. I just think he doesn't know. Why else would he define middle-class as someone making under $5 million a year? How else could he propose hundreds of billions in tax breaks for big corporations and oil companies but not one penny of tax relief to more than 100 million Americans? How else could he offer a health care plan that would actually tax people's benefits, or an education plan that would do nothing to help families pay for college, or a plan that would privatize Social Security and gamble your retirement?

It's not because John McCain doesn't care. It's because John McCain doesn't get it.

For over two decades, he's subscribed to that old, discredited Republican philosophy -- give more and more to those with the most and hope that prosperity trickles down to everyone else. In Washington, they call this the Ownership Society, but what it really means is that you're on your own. Out of work? Tough luck. You're on your own. No health care? The market will fix it. You're on your own. Born into poverty? Pull yourself up by your own bootstraps -- even if you don't have boots. You are on your own.

Well it's time for them to own their failure. It's time for us to change America. And that's why I'm running for president of the United States.

You see, we Democrats have a very different measure of what constitutes progress in this country.

We measure progress by how many people can find a job that pays the mortgage; whether you can put a little extra money away at the end of each month so you can someday watch your child receive her college diploma. We measure progress in the 23 million new jobs that were created when Bill Clinton was president -- when the average American family saw its income go up $7,500 instead of go down $2,000 like it has under George Bush.

We measure the strength of our economy not by the number of billionaires we have or the profits of the Fortune 500, but by whether someone with a good idea can take a risk and start a new business, or whether the waitress who lives on tips can take a day off and look after a sick kid without losing her job -- an economy that honors the dignity of work.

The fundamentals we use to measure economic strength are whether we are living up to that fundamental promise that has made this country great -- a promise that is the only reason I am standing here tonight.

Because in the faces of those young veterans who come back from Iraq and Afghanistan, I see my grandfather, who signed up after Pearl Harbor, marched in Patton's Army, and was rewarded by a grateful nation with the chance to go to college on the GI Bill.

In the face of that young student who sleeps just three hours before working the night shift, I think about my mom, who raised my sister and me on her own while she worked and earned her degree; who once turned to food stamps but was still able to send us to the best schools in the country with the help of student loans and scholarships.

When I listen to another worker tell me that his factory has shut down, I remember all those men and women on the South Side of Chicago I stood by and fought for two decades ago after the local steel plant closed.

And when I hear a woman talk about the difficulties of starting her own business or making her way in the world, I think about my grandmother, who worked her way up from the secretarial pool to middle-management, despite years of being passed over for promotions because she was a woman. She's the one who taught me about hard work. She's the one who put off buying a new car or a new dress for herself so that I could have a better life. She poured everything she had into me. And although she can no longer travel, I know that she's watching tonight, and that tonight is her night as well.

Now, I don't know what kind of lives John McCain thinks that celebrities lead, but this has been mine. These are my heroes. Theirs are the stories that shaped my life. And it is on behalf of them that I intend to win this election and keep our promise alive as president of the United States.

What is that American promise?

It's a promise that says each of us has the freedom to make of our own lives what we will, but that we also have the obligation to treat each other with dignity and respect.

It's a promise that says the market should reward drive and innovation and generate growth, but that businesses should live up to their responsibilities to create American jobs, to look out for American workers, and play by the rules of the road.

Ours is a promise that says government cannot solve all our problems, but what it should do is that which we cannot do for ourselves -- protect us from harm and provide every child a decent education; keep our water clean and our toys safe; invest in new schools and new roads and science and technology.

Our government should work for us, not against us. It should help us, not hurt us. It should ensure opportunity not just for those with the most money and influence, but for every American who's willing to work.

That's the promise of America -- the idea that we are responsible for ourselves, but that we also rise or fall as one nation; the fundamental belief that I am my brother's keeper; I am my sister's keeper.

That's the promise we need to keep. That's the change we need right now. So let me spell out exactly what that change would mean if I am president.

Change means a tax code that doesn't reward the lobbyists who wrote it, but the American workers and small businesses who deserve it.

You know, unlike John McCain, I will stop giving tax breaks to corporations that ship jobs overseas, and I will start giving them to companies that create good jobs right here in America.

I'll eliminate capital gains taxes for the small businesses and the start-ups that will create the high-wage, high-tech jobs of tomorrow.

I will, listen now, cut taxes -- cut taxes -- for 95 percent of all working families. Because in an economy like this, the last thing we should do is raise taxes on the middle-class.

And for the sake of our economy, our security and the future of our planet, I will set a clear goal as president: In 10 years, we will finally end our dependence on oil from the Middle East. We will do this.

Washington's been talking about our oil addiction for the last 30 years, and by the way John McCain's been there for 26 of them. And in that time, he's said no to higher fuel-efficiency standards for cars, no to investments in renewable energy, no to renewable fuels. And today, we import triple the amount of oil that we had as the day that Sen. McCain took office.

Now is the time to end this addiction, and to understand that drilling is a stop-gap measure, not a long-term solution. Not even close.

As president, I will tap our natural gas reserves, invest in clean coal technology, and find ways to safely harness nuclear power. I'll help our auto companies re-tool, so that the fuel-efficient cars of the future are built right here in America. I'll make it easier for the American people to afford these new cars. And I'll invest $150 billion over the next decade in affordable, renewable sources of energy -- wind power and solar power and the next generation of biofuels; an investment that will lead to new industries and 5 million new jobs that pay well and can't be outsourced.

America, now is not the time for small plans.

Now is the time to finally meet our moral obligation to provide every child a world-class education, because it will take nothing less to compete in the global economy. You know, Michelle and I are only here tonight because we were given a chance at an education. And I will not settle for an America where some kids don't have that chance. I'll invest in early childhood education. I'll recruit an army of new teachers, and pay them higher salaries and give them more support. And in exchange, I'll ask for higher standards and more accountability. And we will keep our promise to every young American -- if you commit to serving your community or our country, we will make sure you can afford a college education.

Now is the time to finally keep the promise of affordable, accessible health care for every single American. If you have health care, my plan will lower your premiums. If you don't, you'll be able to get the same kind of coverage that members of Congress give themselves. And as someone who watched my mother argue with insurance companies while she lay in bed dying of cancer, I will make certain those companies stop discriminating against those who are sick and need care the most.

Now is the time to help families with paid sick days and better family leave, because nobody in America should have to choose between keeping their job and caring for a sick child or ailing parent.

Now is the time to change our bankruptcy laws, so that your pensions are protected ahead of CEO bonuses; and the time to protect Social Security for future generations.

And now is the time to keep the promise of equal pay for an equal day's work, because I want my daughters to have the exact same opportunities as your sons.

Now, many of these plans will cost money, which is why I've laid out how I'll pay for every dime -- by closing corporate loopholes and tax havens that don't help America grow. But I will also go through the federal budget, line by line, eliminating programs that no longer work and making the ones we do need work better and cost less -- because we cannot meet 21st century challenges with a 20th century bureaucracy.

And Democrats, we must also admit that fulfilling America's promise will require more than just money. It will require a renewed sense of responsibility from each of us to recover what John F. Kennedy called our "intellectual and moral strength." Yes, government must lead on energy independence, but each of us must do our part to make our homes and businesses more efficient. Yes, we must provide more ladders to success for young men who fall into lives of crime and despair. But we must also admit that programs alone can't replace parents; that government can't turn off the television and make a child do her homework; that fathers must take more responsibility to provide love and guidance to their children.

Individual responsibility and mutual responsibility -- that's the essence of America's promise.

And just as we keepour promise to the next generation here at home, so must we keep America's promise abroad. If John McCain wants to have a debate about who has the temperament, and judgment, to serve as the next commander in chief, that's a debate I'm ready to have.

For while Sen. McCain was turning his sights to Iraq just days after 9/11, I stood up and opposed this war, knowing that it would distract us from the real threats that we face. When John McCain said we could just "muddle through" in Afghanistan, I argued for more resources and more troops to finish the fight against the terrorists who actually attacked us on 9/11, and made clear that we must take out Osama bin Laden and his lieutenants if we have them in our sights. You know, John McCain likes to say that he'll follow bin Laden to the Gates of Hell -- but he won't even go to the cave where he lives.

And today, as my call for a time frame to remove our troops from Iraq has been echoed by the Iraqi government and even the Bush administration, even after we learned that Iraq has $79 billion in surplus while we are wallowing in deficits, John McCain stands alone in his stubborn refusal to end a misguided war.

That's not the judgment we need. That won't keep America safe. We need a president who can face the threats of the future, not keep grasping at the ideas of the past.

You don't defeat a terrorist network that operates in 80 countries by occupying Iraq. You don't protect Israel and deter Iran just by talking tough in Washington. You can't truly stand up for Georgia when you've strained our oldest alliances. If John McCain wants to follow George Bush with more tough talk and bad strategy, that is his choice -- but that is not the change that America needs.

We are the party of Roosevelt. We are the party of Kennedy. So don't tell me that Democrats won't defend this country. Don't tell me that Democrats won't keep us safe. The Bush-McCain foreign policy has squandered the legacy that generations of Americans -- Democrats and Republicans -- have built, and we are here to restore that legacy.

As commander in chief, I will never hesitate to defend this nation, but I will only send our troops into harm's way with a clear mission and a sacred commitment to give them the equipment they need in battle and the care and benefits they deserve when they come home.

I will end this war in Iraq responsibly, and finish the fight against al Qaeda and the Taliban in Afghanistan. I will rebuild our military to meet future conflicts. But I will also renew the tough, direct diplomacy that can prevent Iran from obtaining nuclear weapons and curb Russian aggression. I will build new partnerships to defeat the threats of the 21st century: terrorism and nuclear proliferation; poverty and genocide; climate change and disease. And I will restore our moral standing, so that America is once again that last, best hope for all who are called to the cause of freedom, who long for lives of peace, and who yearn for a better future.

These are the policies I will pursue. And in the weeks ahead, I look forward to debating them with John McCain.

But what I will not do is suggest that the senator takes his positions for political purposes. Because one of the things that we have to change in our politics is the idea that people cannot disagree without challenging each other's character and each other's patriotism.

The times are too serious, the stakes are too high for this same partisan playbook. So let us agree that patriotism has no party. I love this country, and so do you, and so does John McCain. The men and women who serve in our battlefields may be Democrats and Republicans and independents, but they have fought together and bled together and some died together under the same proud flag. They have not served a Red America or a Blue America -- they have served the United States of America.

So I've got news for you, John McCain. We all put our country first.

America, our work will not be easy. The challenges we face require tough choices, and Democrats as well as Republicans will need to cast off the worn-out ideas and politics of the past. For part of what has been lost these past eight years can't just be measured by lost wages or bigger trade deficits. What has also been lost is our sense of common purpose. That's what we have to restore.

We may not agree on abortion, but surely we can agree on reducing the number of unwanted pregnancies in this country. The reality of gun ownership may be different for hunters in rural Ohio than they are for those plagued by gang-violence in Cleveland, but don't tell me we can't uphold the Second Amendment while keeping AK-47s out of the hands of criminals. I know there are differences on same-sex marriage, but surely we can agree that our gay and lesbian brothers and sisters deserve to visit the person they love in the hospital and to live lives free of discrimination. You know, passions may fly on immigration, but I don't know anyone who benefits when a mother is separated from her infant child or an employer undercuts American wages by hiring illegal workers. But this, too, is part of America's promise -- the promise of a democracy where we can find the strength and grace to bridge divides and unite in common effort.

I know there are those who dismiss such beliefs as happy talk. They claim that our insistence on something larger, something firmer and more honest in our public life is just a Trojan Horse for higher taxes and the abandonment of traditional values. And that's to be expected. Because if you don't have any fresh ideas, then you use stale tactics to scare voters. If you don't have a record to run on, then you paint your opponent as someone people should run from.

You make a big election about small things.

And you know what -- it's worked before. Because it feeds into the cynicism we all have about government. When Washington doesn't work, all its promises seem empty. If your hopes have been dashed again and again, then it's best to stop hoping, and settle for what you already know.

I get it. I realize that I am not the likeliest candidate for this office. I don't fit the typical pedigree, and I haven't spent my career in the halls of Washington.

But I stand before you tonight because all across America something is stirring. What the naysayers don't understand is that this election has never been about me. It's about you. It's about you.

For 18 long months, you have stood up, one by one, and said enough to the politics of the past. You understand that in this election, the greatest risk we can take is to try the same old politics with the same old players and expect a different result. You have shown what history teaches us -- that at defining moments like this one, the change we need doesn't come from Washington. Change comes to Washington. Change happens because the American people demand it -- because they rise up and insist on new ideas and new leadership, a new politics for a new time.

America, this is one of those moments.

I believe that as hard as it will be, the change we need is coming. Because I've seen it. Because I've lived it. Because I've seen it in Illinois, when we provided health care to more children and moved more families from welfare to work. I've seen it in Washington, where we worked across party lines to open up government and hold lobbyists more accountable, to give better care for our veterans and keep nuclear weapons out of the hands of terrorist.

And I've seen it in this campaign. In the young people who voted for the first time, and the young at heart, those who got involved again after a very long time. In the Republicans who never thought they'd pick up a Democratic ballot, but did. I've seen it in the workers who would rather cut their hours back a day even though they can't afford it than see their friends lose their jobs, in the soldiers who re-enlist after losing a limb, in the good neighbors who take a stranger in when a hurricane strikes and the floodwaters rise.

You know, this country of ours has more wealth than any nation, but that's not what makes us rich. We have the most powerful military on Earth, but that's not what makes us strong. Our universities and our culture are the envy of the world, but that's not what keeps the world coming to our shores.

Instead, it is that American spirit -- that American promise -- that pushes us forward even when the path is uncertain; that binds us together in spite of our differences; that makes us fix our eye not on what is seen, but what is unseen, that better place around the bend.

That promise is our greatest inheritance. It's a promise I make to my daughters when I tuck them in at night, and a promise that you make to yours -- a promise that has led immigrants to cross oceans and pioneers to travel west; a promise that led workers to picket lines, and women to reach for the ballot.

And it is that promise that 45 years ago today, brought Americans from every corner of this land to stand together on a Mall in Washington, before Lincoln's Memorial, and hear a young preacher from Georgia speak of his dream.

The men and women who gathered there could've heard many things. They could've heard words of anger and discord. They could've been told to succumb to the fear and frustration of so many dreams deferred.

But what the people heard instead -- people of every creed and color, from every walk of life -- is that in America, our destiny is inextricably linked. That together, our dreams can be one.

"We cannot walk alone," the preacher cried. "And as we walk, we must make the pledge that we shall always march ahead. We cannot turn back."
advertisement

America, we cannot turn back. Not with so much work to be done. Not with so many children to educate, and so many veterans to care for. Not with an economy to fix and cities to rebuild and farms to save. Not with so many families to protect and so many lives to mend. America, we cannot turn back. We cannot walk alone. At this moment, in this election, we must pledge once more to march into the future. Let us keep that promise -- that American promise -- and in the words of Scripture hold firmly, without wavering, to the hope that we confess.

Thank you, God Bless you, and God Bless the United States of America.


August 28, 2008

Transcript: Sen. Joe Biden's acceptance speech

(CNN) -- Sen. Joe Biden of Delaware, Barack Obama's choice for vice president, accepted the nomination Wednesday night at the Democratic National Convention in Denver, Colorado. He was introduced by his son Beau Biden, Delaware attorney general.
Sen. Joe Biden: You know, folks, my dad used to have an expression. He'd say, "A father knows he's a success when he turns and looks at his son or daughter and know that they turned out better than he did." I'm a success; I'm a hell of a success.

Beau, I love you. I'm so proud of you. I'm so proud of the son you've become; I'm so proud of the father you are.

And I'm also so proud of my son Hunter and my daughter, Ashley.

And my wife, Jill, the only one who leaves me both breathless and speechless at the same time

It's an honor to share the stage tonight with President Clinton, a man who I think brought this country so far along that I only pray we do it again.

And last night, it was moving to watch Hillary, one of our great leaders, a great leader of this party, a woman who has made history and will continue to make history, a colleague, my friend, Sen. Hillary Clinton.

And I am truly honored to live in a country with the bravest warriors in the world.

And I'm honored to represent the first state, my state, the state of Delaware.

Since I've never been called a man of few words, let me say this simply as I can: Yes. Yes, I accept your nomination to run and serve with Barack Obama, the next president of the United States of America.

Let me make this pledge to you right here and now. For every American who is trying to do the right thing, for all those people in government who are honoring the pledge to uphold the law and honor the Constitution, no longer will you hear the eight most-dreaded words in the English language, "The vice president's office is on the phone."

Barack and I took very different journeys to this destination, but we share a common story. Mine began in Scranton, Pennsylvania, and then Wilmington, Delaware.

My dad, who fell on hard times, always told me, though, "Champ, when you get knocked down, get up. Get up." I was taught that by my dad. And, God, I wish my dad was here tonight.

But I thank God and I'm grateful that my mom, Catherine Eugenia Finnegan Biden, is here tonight.

Mom, I love you.

You know, my mom taught her children -- all the children who flocked to our house -- that you're defined by your sense of honor and you're redeemed by your loyalty. She believes that bravery lives in every heart, and her expectation is that it will be summoned. Failure at some point in your life is inevitable, but giving up is unforgivable.

As a child, I stuttered, and she lovingly would look at me and tell me, "Joey, it's because you're so bright you can't get the thoughts out quickly enough."

When I was not as well-dressed as the other kids, she'd look at me and say, "Joey, oh, you're so handsome, honey, you're so handsome."

And when I got knocked down by guys bigger than me -- and this is the God's truth -- she sent me back out and said, "Bloody their nose so you can walk down the street the next day." And that's what I did.

You know -- and after the accident, she told me, she said, "Joey, God sends no cross that you cannot bear." And when I triumphed, my mother was quick to remind me it was because of others.

My mother's creed is the American creed: No one is better than you. Everyone is your equal, and everyone is equal to you.

My parents taught us to live our faith and to treasure our families. We learned the dignity of work, and we were told that anyone can make it if they just try hard enough. That was America's promise.

And for those of us who grew up in middle-class neighborhoods like Scranton and Wilmington, that was the American dream.

Ladies and gentlemen, but today, today that American dream feels like it's slowly slipping away. I don't have to tell you that. You feel it every single day in your own lives. I've never seen a time when Washington has watched so many people get knocked down without doing anything to help them get back up.

Almost every single night, I take the train home to Wilmington, Delaware, sometimes very late. As I sit there in my seat and I look out that window, I see those flickering lights of the homes that pass by, I can almost hear the conversation they're having at their kitchen tables after they put their kids to bed.

Like millions of Americans, they're asking questions as ordinary as they are profound, questions they never, ever thought they'd have to ask themselves.

Should Mom move in with us now that Dad's gone? Fifty, sixty, seventy dollars just to fill up the gas tank? How in God's name, with winter coming, how are we going to heat the home? Another year, no raise. Did you hear they may be cutting our health care at the company? Now we owe more money on our home than our home is worth. How in God's name are we going to send the kids to college? How are we going to retire, Joe?

You know, folks, that's the America that George Bush has left us. And that's the America we'll continue to get if George -- excuse me, if John McCain is elected president of the United States of America. Freudian slip. Freudian slip.

And, folks, these are not isolated discussions among families down on their luck. These are common stories among middle-class people who worked hard their whole life, played by the rules, on the promise that their tomorrows would be better than their yesterdays.

That promise is the promise of America. It defines who we are as a people. And now it's in jeopardy. I know it. You know it.

But John McCain doesn't seem to get it. Barack Obama gets it, though. Like many of us in this room, like many of us in this hall, Barack Obama has worked his way up. He is the great American story, you know?

I believe the measure of a man is not the road he travels but the choices he makes along that road.

And, ladies and gentlemen, Barack Obama could have done anything after he graduated from college. With all his talent and promise, he could have written his own ticket to Wall Street. But what did he choose to do?

He chose to go to Chicago, the South Side of Chicago. There, there, in the South Side, he met women and men who had lost their jobs. Their neighborhood was devastated when the local steel plant closed. Their dreams had to be deferred; their self-esteem was gone. And, ladies and gentlemen, he made their lives the work of his life.

That's what you do when you're raised by a single mom who worked, went to school and raised two kids on her own. That's how you come to believe to the very core of your being that work is more than a paycheck. It's dignity. It's respect.

It's about whether or not you can look your child in the eye and say, "We're going to be all right."

Because Barack Obama made that choice, 150 more children and parents have health care in Illinois. He fought to make that happen.

And because Barack Obama made that choice, working families in Illinois pay less taxes and more people have moved from welfare to the dignity of work. And he got it done.

And when he came to Washington, when he came to Washington, John and I watched with amazement how he hit the ground running, leading the fight to pass the most sweeping ethics reform in a generation.

He reached across party lines to pass a law that helped keep nuclear weapons out of the hands of terrorists.

And then he moved Congress and the president to give our wonderful wounded warriors the care and dignity they deserve.

You know, you can learn a lot about a man campaigning with him, debating him, seeing how he reacts under pressure. You learn about the strength of his mind. But even more importantly, you learn about the quality of his heart.

I watched how Barack touched people, how he inspired them. And I realized he had tapped into the oldest belief in America: We don't have to accept the situation we cannot bear; we have the power to change it.

And change it -- and changing it is exactly what Barack Obama will do. That's what he'll do for this country.

You know, John McCain is my friend. And I know you hear that phrase used all the time in politics. I mean it. John McCain is my friend.

We've traveled the world together. It's a friendship that goes beyond politics. And the personal courage and heroism demonstrated by John still amazes me.

But I profoundly disagree with the direction John wants to take this country, from Afghanistan to Iraq, from Amtrak to veterans.

You know, John thinks that, during the Bush years, quote, "We've made great economic progress." I think it's been abysmal. And in the Senate, John has voted with President Bush 95 percent. And that is very hard to believe.

And when John McCain proposes $200 million in new taxes for corporate America, $1 billion alone for the largest companies in the nation -- but no, none, no relief for 100 million American families, that's not change. That's more of the same.

Even today, as oil companies post the biggest profits in history, nearly $500 billion in the last five years, John wants to give them another $4 billion in tax breaks. That's not change. That's the same.

And during the same time, John voted again and again against renewable energy, solar, wind, biofuels. That's not change. That's more of the same.

Millions of Americans have seen their jobs go offshore, yet John continues to support tax breaks for corporations that send them there. That's not change. That's more of the same.

He voted 19 times against the minimum wage for people who are struggling just to make it to the next day. That's not change. That's more of the same.

And when he says he'll continue to spend $10 billion a month, when the Iraqis have a surplus of nearly $80 billion, that's not change. That's more of the same.

The choice in the election is clear. These times require more than a good soldier. They require a wise leader. A leader who can change -- the change that everybody knows we need.

Barack Obama's going to deliver that change, because, I want to tell you, Barack Obama will reform our tax code. He will cut taxes for 95 percent of the American people who draw a paycheck. That's the change we need.

Barack Obama will transform the economy by making alternative energy a national priority and in the process creating 5 million new jobs and finally, finally freeing us from the grip of foreign oil. That's the change we need.

Barack Obama knows that any country that out-teaches us today will out-compete us tomorrow. That's why he'll invest in the next generation of teachers and why he'll make college more affordable. That's the change we need.

Barack Obama will bring down health care costs by $2,500 for the average family and, at long last, deliver affordable, accessible health care for every American.

That's the change we need.

Barack will put more cops on the street, put security back in Social Security, and he'll never, ever, ever give up until we achieve equal pay for women.

That's the change we need.

And as we gather here tonight, our country is less secure and more isolated than it has been at any time in recent history. The Bush foreign policy has dug us into a very deep hole, with very few friends to help us climb out.

And for the last seven years, the administration has failed to face the biggest forces shaping this century: the emergence of Russia, China and India as great powers; the spread of lethal weapons; the shortage of secure supplies of energy, food and water; the challenge of climate change; and the resurgence of fundamentalism in Afghanistan and Pakistan, the real central front in the war on terror.

Ladies and gentlemen, in recent years and in recent days, we've once again seen the consequences of the neglect -- of this neglect, with Russia challenging the very freedom of a new democratic country of Georgia. Barack and I will end that neglect. We will hold Russia accountable for its actions, and we will help the people of Georgia rebuild.

I've been on the ground in Georgia, Iraq, Pakistan, Afghanistan, and I can tell you in no uncertain terms: This administration's policy has been an abysmal failure.

America cannot afford four more years of this failure. And now, now, despite being complicit in this catastrophic foreign policy, John McCain says Barack Obama is not ready to protect our national security.

Now, let me ask you this: Whose judgment do you trust?

Should you trust the judgment of John McCain, when he said only three years ago, "Afghanistan, we don't read about it anymore in papers because it succeeded"?

Or should you believe Barack Obama who said a year ago, "We need to send two more combat battalions to Afghanistan"?

The fact of the matter is, al Qaeda and the Taliban, the people who actually attacked us on 9/11, they've regrouped in the mountains between Afghanistan and Pakistan and they are plotting new attacks. And the chairman of the Joint Chiefs of Staff has echoed Barack's call for more troops.

John McCain was wrong, and Barack Obama was right.

Should we trust John McCain's judgment when he rejected talking with Iran and then asked, "What is there to talk about?" Or Barack Obama, who said, "We must talk and make clear to Iran that it must change"?

Now, after seven years of denial, even the Bush administration recognizes that we should talk to Iran because that's the best way to ensure our security.

Again and again, John McCain has been wrong, and Barack Obama is right.

Should we trust John McCain's judgment when he says we can't have no timelines to draw down our troops from Iraq, that we must stay indefinitely? Or should we listen to Barack Obama, who says shift the responsibility to the Iraqis and set a time to bring our combat troops home?

Now, after six long years, the administration and the Iraqi government are on the verge of setting a date to bring our troops home. John McCain was wrong, and Barack Obama was right.

Again and again, on the most important national security issues of our time, John McCain was wrong, and Barack Obama has been proven right.

Folks, remember when the world used to trust us, when they looked to us for leadership? With Barack Obama as our president, they'll look at us again, they'll trust us again, and we'll be able to lead again.

Folks, Jill and I are truly honored to join Michelle and Barack on this journey. When I look at their young children, when I look at my grandchildren, I know why I'm here.

I'm here for their future. I'm here for everyone I grew up with in Scranton and Wilmington. I'm here for the cops and the firefighters, the teachers and the assembly line workers, the folks whose lives are the very measure of whether the American dream endures.

Our greatest presidents, from Abraham Lincoln to Franklin Roosevelt to John Kennedy, they all challenged us to embrace change. Now it is our responsibility to meet that challenge.

Millions of Americans have been knocked down. And this is the time as Americans together we get back up, back up together.

Our debt to our parents and our grandparents is too great. Our obligation to our children is too sacred. These are extraordinary times; this is an extraordinary election.
advertisement

The American people are ready. I am ready. Barack is ready. This is his time; this is our time; this is America's time.

God bless America, and may God protect our troops. Thank you very much. Thank you.

Biden: Obama 'gets it' 3:52 Video Clip
Sen. Joe Biden tells the Democratic Convention that Barack Obama is 'the great American story'. Source: CNN | Added August 27, 2008
Democratic convention opens as Hillary Clinton calls for unity
Video Aug 26 - Defeated Democratic presidential candidate Hillary Clinton urged Democrats to unite behind Barack Obama on Tuesday, calling herself a "proud supporter" of the presidential candidate.Fresh polls showing more than a fourth of Clinton backers say they will abandon party loyalty and vote for McCain in the November 4 election have clouded the Democratic convention, where Obama is set to be named the party's presidential nominee.The timing seemed particularly bittersweet for Clinton, coming on the 88th anniversary of the Constitutional amendment that gave women the right to vote, and just a day before her once high-flying hopes to become the first female president in the nation's history this year would be permanently buried by a convention roll call. Source:Reuter

June 24, 2008 -- Obama slams McCain's energy policy

Video:McCain unveils energy plan 2:24
Sen. John McCain unveiled proposals to encourage new technology and fuel-efficient vehicles. Source: CNN | Added June 24, 2008
Video:McCain offering 'gimmicks' 4:17
Sen. Obama responds to Sen. McCain's recent energy proposals in this clip from a speech Tuesday. Source: CNN | Added June 24, 2008

The Libertarian Party has nominated former congressman Bob Barr, and the Constitution Party has nominated pastor and radio talk show host Chuck Baldwin. Cynthia McKinney is leading the Green Party's primaries. Ralph Nader declined to seek the Green Party nomination and is running as an independent candidate.



Democratic Party campaign recap: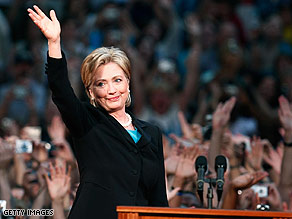 Sen. Hillary Clinton formally ended her presidential campaign Saturday June 7, 200.
Clinton has battled Obama in a primary season that stretched over nearly 18 months and 57 contests, culminating in Obama's winning the 2,118 delegates needed to clinch the party's nomination Tuesday. VIA

Hillary Clinton is the first woman who has ever won the nomination of a major party in the history of U.S. presidential elections.

She placed third in the Iowa caucus to Barack Obama and John Edwards.

(The primary elections are run by state and local governments, while caucuses are private events run by the political parties. )

The 2008 New Hampshire Democratic primary on January 8, 2008 was the first primary in the United States in 2008. Hillary Clinton was the winner of the popular vote in New Hampshire primary, with Barack Obama trailing in second. She went on to win in Nevada, but lost by a large margin in South Carolina. On Super Tuesday, Clinton won the most populous states such as California and New York, while Obama won more states total. The two gained a nearly equal number of delegates and a nearly equal share of the total popular vote. Clinton then lost the next eleven caucuses and primaries to Obama, and lost the overall delegate lead to him for the first time. On March 4, his consecutive wins increased to twelve when Vermont went his way. After an increasingly aggressive round of campaigning, Clinton broke the string of losses with wins in the Rhode Island, Ohio and Texas primaries.

Clinton subsequently lost in Wyoming, Mississippi, Montana, North Carolina and Oregon, and won in Pennsylvania, Indiana, West Virginia, Kentucky, Puerto Rico and South Dakota. On the final day of primaries on June 3, 2008, Obama had gained enough pledged- and super-delegates to become the presumptive nominee; she then suspended her campaign on June 7, 2008 and endorsed Barack Obama.
Previous related article

View blog reactions