Fears are growing for the fate of thousands of young girls in rural Mauritania, where campaigners say the cruel practice of force-feeding young girls for marriage is making a significant comeback since a military junta took over the West African country.




Mauritania, Africa's newest oil-producing nation is one of the few African countries where, on average, girls receive more food than boys. Now only around one in 10 girls are treated this way. The treatment has its roots in fat being seen as a sign of wealth - if a girl was thin she was considered poor, and would not be respected. Mauritania, largely desert and twice the size of France, has a population of more than 3 million. It is an Islamic republic, the westernmost member of the 22-strong Arab League and one of the world's poorest countries. It is an ally of the US in its "war on terror" and has diplomatic relations with Israel. Mauritania has suffered a series of coups since independence from France in 1960. The latest, in Thursday 7 August 2008, saw General Mohamed Ould Abdelaziz seize power in a bloodless coup after the elected president, Sidi Cheikh Ould Abdallahi (Picture) tried to sack him.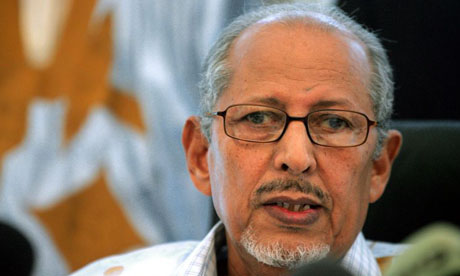 The resurgence of the practice in rural Mauritania is a depressing setback for campaigners after previous education and awareness campaigns on the dangers of cardiovascular disease and diabetes. The government then even commissioned ballads condemning fattening. Fat women are traditionally seen as more desirable. Obesity is seen as a sign a husband cares for his wife. Obesity is revered among Mauritania's white Moor Arab population and in rural Mauritania you still see the rotund women that the country is famous for. To men here, fat is sexy. And in this patriarchal region, many Mauritanian women do everything possible — and have everything possible done to them — to put on pounds.

Aminetou Mint Ely, head of the Association of Women Heads of Households and children's rights lawyer, Fatimata M'baye, insist the fat "ideal" is back against claims by political scientist Mohamed el-Mounir, 38, that western influence had wiped out the allure of feminine fat. Ely cites the life-threatening weight-gain practices of some grown women take animal hormones or buy prescription drugs with appetite-enhancing side-effects in order to remain fat, as adults. ( At the capital's open-air market a buyer can easily secured a gold box of Indian-made dexamethasone tablets, a prescription steroid hormone that can cause sharp weight gain.)

Fatimata M'baye, echoed Ely's pessimism cited she has never managed to bring a case in defence of a force-fed child. The politicians are scared of questioning their own traditions. Rural marriages usually take place under customary law or are overseen by a marabou (a Muslim preacher). No state official gets involved, so there is no arbiter to check on the age of the bride. Yet Mauritania had signed both international and African treaties protecting the rights of the child.

Aminetou Mint Ely, a women's rights campaigner, said girls as young as five were still being subjected to the tradition of leblouh every year. The practice sees them tortured into swallowing gargantuan amounts of food and liquid - and consuming their vomit if they reject it. A successful fattening process will see a 12-year-old weigh 80kg. By the age of 15 she will look 30.

Leblouh is intimately linked to early marriage and often involves a girl of five, seven or nine being 'gavage'(a French term for force-feeding geese to obtain foie gras), obliged to eat excessively to achieve female roundness and corpulence, so that she can be married off as young as possible. Girls from rural families are taken for leblouh at special "fattening farms" where older women, or the children's aunts or grandmothers, will administer pounded millet, camel's milk and water in quantities that make them ill. A typical daily diet for a six-year-old will include two kilos of pounded millet, mixed with two cups of butter, as well as 20 litres of camel's milk.
Fingers are often clamped between two sticks, a frequently-used instrument of torture which will stem the urge to vomit by distracting her with some local pain.

Fatematou, a voluminous woman in her sixties told BBC World Service's The World Today programme it is not cruel to make girls fat (beating and force feeding children)and she has seen 10-year old girls giving birth. "Once they are fat and beautiful they can serve their men well, once they are fat they can be married,"

Picture: Women and men exercise around a sports stadium in the city of Nouakchott, Mauritania. Husbands often get upset when their wives try to shed weight because the desert culture prizes corpulence.

Mohamed el-Moktar Ould Salem, a 52-year-old procurement officer, blames the brightly colored, head-to-toe mulafas that hide all but the most voluptuous female curves for shaping the men's preferences. A slender woman, he said, "just looks like a stick wrapped up." "Women are very sensitive about their weight," "She just wants to keep up a good image."


VIA
View blog reactions